Acupuncture Outperforms Drugs For Infertility, Promotes Pregnancy
Researchers find acupuncture combined with clomiphene more effective than clomiphene plus supplementary hormonal pharmaceuticals for the treatment of infertility. The combination of acupuncture plus clomiphene produces significantly higher pregnancy rates for women with anovulatory infertility than clomiphene plus estradiol cypionate and dydrogesterone. The data was published in the report entitled Effects of Acupuncture on the Endometrium in Anovulatory Cases Treated by Clomiphene: A Clinical Observation.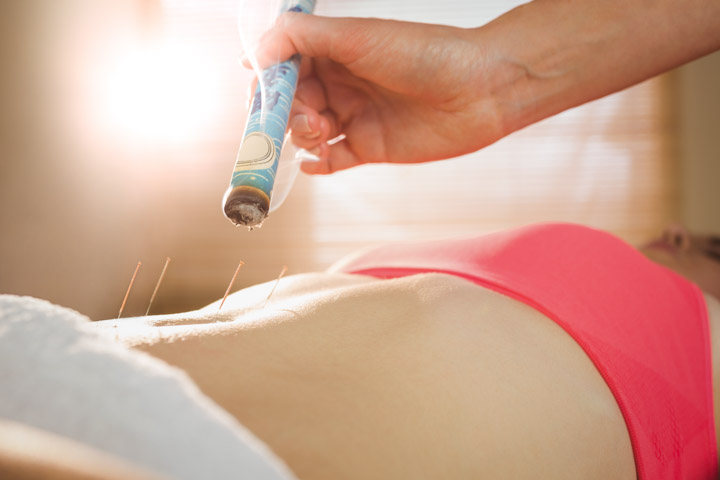 The addition of acupuncture to clomiphene therapy increased pregnancy rates, lowered the resistance and pulsatility indices of the uterine arteries, and reduced the adverse effects caused by clomiphene. The increase in positive patient outcomes combined with reductions of adverse effects supports the research team's (Taian Maternal and Child Health Care Hospital) conclusion, "TCM [Traditional Chinese Medicine] can be either applied alone or combined with Western medicine to up pregnancy rates and treat infertility. With the help of TCM [i.e., acupuncture], treatment for infertility can be more effective while producing much less adverse effects." [1]
Clomiphene triggers the pituitary gland to produce hormones that stimulate ovulation. The upside of this medication is that it stimulates the release of eggs from the ovaries. The downside is that it may produce adverse effects and it is contraindicated for patients with endometriosis and uterine fibroids. Notably, it may increase the incidence of having twins or triplets. The researchers conclude that the addition of acupuncture to the clomiphene treatment regimen mitigates the drug's adverse effects and ups the pregnancy rate. Moreover, the acupuncture protocol outperforms the clomiphene plus estradiol cypionate and dydrogesterone protocol. Estradiol cypionate is an estrogen hormone and is often used for the treatment of low estrogen levels. Estradiol cypionate may increase the rate of developing blood clots, melasma (dark skin patches on the face), and may cause other adverse effects. Dydrogesterone is a steroidal progestin used in many countries for the treatment of infertility and threatened miscarriages.
The clinical study was conducted with a semi-protocolized approach to acupuncture point selection. Identical primary acupuncture points were assigned to all patients and secondary acupuncture points were prescribed based upon differential diagnostics. As a variable control, secondary acupuncture point prescriptions were limited to one of three acupuncture point groupings: liver qi stagnation, phlegm-dampness, blood stasis. Patients were not divided into treatment and control groups based upon the diagnostic groups. Instead, they were randomly divided into three groups and then diagnostic decisions were made for the addition of secondary acupuncture points for the TCM treatment group.
A total of 43 patients were randomly distributed into three groups. Group 1 received only clomiphene. Group 2 received clomiphene plus estradiol cypionate and dydrogesterone. Group 3 received clomiphene plus acupuncture and moxibustion. The number of patients in each group was 15, 14, and 14 respectively. Patients ranged from ages 21–39. The preexisting duration of anovulatory infertility ranged from 1–8 years.